Massage is POWERFUL medicine!
Given the rising costs and accessibility of conventional medical care, not to mention its myopic focus on "sickness" rather than disease prevention, alternative approaches to health and wellness are becoming more obvious to many people. Massage therapy is one of those Complementary and Alternative Medicine (CAM) practices that is rapidly gaining acceptance and momentum in the U.S. It can also be one of the most affordable and effective wellness options available to the average person, with or without health insurance.
Still, people often view massage as that "nice to do" thing they did on vacation once. Or they see it as an uncomfortable, and sometimes painful, therapeutic practice much akin to physical therapy or perhaps chiropractic adjustment. Massage therapy can be conducted in a similar way to these other health sciences, but it can be much more than that as well!
My practice is neither fluffy nor a painful experience of pushing on knots or working out kinks. Our bodies are more than just muscle, tendons, ligaments and bones. We are more than a complex, internal fascial web and a skin covering that holds all our pieces and parts together. We are even more than our amazing brains, our beautiful hearts, and our life sustaining blood and lymphatic systems.
The reality is.......we are ENERGY beings. Our bodies, minds, emotions and spirits are controlled by patterns and systems of electrical and magnetic energy. When these energy systems are operating optimally, we feel and look great, free from disease and happy to be alive. When blockages or restrictions in our energetic anatomies occur, however, we don't feel so good AND we don't do that well on a daily basis. We experience sadness, stress and anxiety. We can get sick.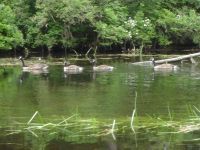 Like most massage therapists, I am trained in a variety of "modalities." Please click on the Services & Rates page to learn more about the approaches I offer in my practice, blending different massage techniques into protocols that target specific needs and expectations of each Client. I'm also able to offer my massage services at very affordable prices, providing a substantial discount for booking multiple sessions. I believe that massage therapy should be affordable and accessible for all!
If you'd like to set up an appointment or get more information about how massage might help you, please click on Contact Me and send an e-mail. I will either e-mail you back or give you a call, what you choose, to confirm the details of your appointment and/or answer any questions you might have.
Thank you for visiting my website. Please look around here, be inquisitive, and also check out other massage sites on the Internet. If your interest has been piqued, please feel free to call me or set up an introductory session. If it's your first time here, I'll give you HALF off.....my gift to you. I sincerely hope you consider making massage therapy a regular part of the health and wellness plan for your life. I'm confident your life will be changed!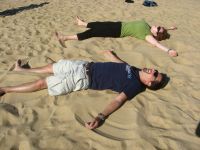 Wishing you much peace and joy in your journey!
Mark